The Tenerife Blue Trail stands out among European competitions due to its unique course, which begins at sea level and ascends to 3.500 meters.
There are different tiers, each with characteristics for mountaineers and runners of varying skill levels and access needs. The course climbs through Teide National Park, a World Heritage Site and other scenic areas. As a result, this annual test has become good for trail runners everywhere.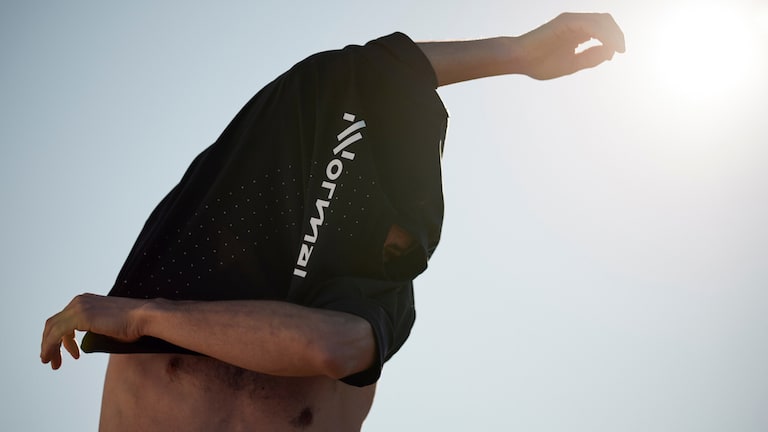 History of Tenerife
The Cabildo de Tenerife has been responsible for putting on this endurance race since the first one was held in 2011. Part of the course goes through Teide National Park, making it the highest Spanish and second-highest European race.
Runners come from all over the world to participate in what has become one of the Canary Islands' most prestigious athletic events.
Of the Canary Islands, Tenerife is the most well-known and most visited by British tourists because of its size and accessibility. The island's year-round warmth, different terrains, serene beaches and lovely villages make it a top vacation destination.
Similarly, Tenerife provides different activities like caving travels inside Europe's largest lava tubes to year-round whale viewing and skiing from the top of Spain's highest peak. These experiences will leave visitors with experiences as lasting as the island's delicious cuisine and warm hospitality.
Route of the Tenerife Bluetrail
The 73-kilometer Trail mode begins in Vilaflor (Santa Catalina St.). Starting at an altitude of 1.390 meters, it rises to a peak of 2.520 meters. There is a total of 7.140 meters of elevation gain across this race. It may take up to 16 hours to complete.
This journey travels through Paisaje Lunar, Degollada de Guajara, Las Cañadas del Teide, El Portillo Bajo, La Caldera de la Orotava, los montes de Santa Úrsula and the shores of Ancón, Los Patos and el Bollullo and finishes at Puerto de la Cruz.
Stages
It is the highest altitude race in Spain and this year again there'll be participating several of the best elite runners in the country and the world. The trail variant is eligible for the Canary Islands Ultra Trail and the ultra-counts towards the Skyrunner National Series in Spain, Andorra and Portugal.
The races will end at Puerto de la Cruz's Lake Martianez neighborhood, where several entertainments are scheduled all day.
Below are the racing stages that you should be aware of.
Vilaflor - Madre del agua
From the starting line to Madre del Agua, there is a distance of 4,45 km, a positive elevation gain of 445 m, and an elevation loss of 125 m.
Madre del Agua - Parador
There is a distance of 12,41 km with an accumulated distance of 16,86 km, a positive elevation gain of 770 m, and a vertical loss of 350 m.
Parador - Minas San José
The total distance covered is 27,76 km, which includes a 10,9 km stretch. Along this route, there is a net elevation gain of 410 m but also a loss of 260 m.
Minas San José - Pista Picachos
The stage from Minas San José to Pista Picachos spans 41,3 km in total, including a 13,54 km section. The path involves a descent of 715 m and a moderate ascent of 60 m.
Pista Picachos - La Caldera
From Pista Picachos to La Caldera has a cumulative distance of 51,4 km, which includes 10,1 km section. Along this section, there is an elevation gain of 268 m and a steep descent of 715 m.
La Caldera - Cortafuegos S. Úrsula
There is a distance of 7,25 km and an accumulated distance of 58,65 km. It has an elevation gain of 722 m and an elevation loss of 200 m.
Cortafuegos S. Úrsula - Santa Úrsula
The overall distance traveled is 66,6 km, which incorporates a 7,95 km section. During this portion of the journey, there is a minor ascent of 10 m and a significant descent of 1.445 m.
Santa Úrsula - Finish line
From Santa Úrsula to the finish line covers a total distance of 73 km, which includes a 6,4 km segment. This segment involves a challenging ascent of 180 m and a descent of 450 m.
Modalities
The Tenerife Blue Trail is unlike any other European race because of its unique course, which begins at sea level and ascends 3.500 meters. There are various tiers, each with characteristics for mountaineers and runners of different (with or without handicaps).
Here we highlight five different settings on the circuit:


Ultra-Trail: The Ultra (102 km) is the longest and allows you to climb all 3.555 meters of Mount Teide, making it possible to traverse the island from sea level.


73Km Trail: The event's starting point is 1.387 meters above sea level, while the finish line is 2.520. In this setting, you will reach a total height of 7.886 metres. It will take no more than 14 hours to complete.


44Km Marathon: Almost half of the marathon's distance (43 kilometers) is on trails, with the remaining distance split between paved roads and tracks.


Half 24Km: The course begins at El Asomadero and continues through La Corona, Mirador de San Pedro, Rambla de Castro, and Puerto de la Cruz. The greatest elevation will be 1.092 meters, for a total ascent of 2.794 meters.


Reto BlueTrail: This format will return to the competition, with three races covering distances of 7,2 kilometers, 5 kilometers and 1,2 kilometers, respectively, culminating in a combined race over the final distance.


Winners 2022
There have been several victorious participants in the race. Previous winners of the Trail competition are:
Men
Anders Kjaerevik (06:41:02)
Alejandro Mayor (06:54:15)
Davis Prades (07:04:40)
Women
Yasmina Castro (08:13:08)
Sara Pena (08:16:44)
Alba Maria (08:40:28)
Athletes of all levels are drawn to this trail because it has a unique reputation and is one of the few in the globe that allows participants to run from the ocean to an elevation of over 3,000 meters and back. Right now, you may take the route that crosses the island while visiting a famous national park and basking in the cool shadow of Teide.