Representing NNormal's origins
In September 2022 we announced the launch of Tomir, our most versatile and durable shoe, suitable for the vast majority of runners and designed so you can feel the cushioning with every step. So, all this time, this shoe has been synonymous with comfort and performance. Now with the arrival of Tomir Sand, it is also synonymous with origins and expression.
The aesthetics of Tomir Sand reflect all these thoughts. The details on the shoe's upper are reminiscent of topographical maps, emulating contour lines. They have a dynamic form and a midsole designed for optimal cushioning while being as durable as possible. "The creative process for this shoe connected us with our shoemaking heritage, in which the shoe is sculpted like nature sculpts the mountains. And, of course, we are creating a shoe with maximum performance in mind," Willemsen added.
When choosing the colours, the NNormal design team drew inspiration from everything Tomir signifies. The sea and the sand are the most predominant elements in any Mallorcan landscape. Freedom, contact with the earth in every step and a passion for being in touch with nature: all this is embodied in a shoe that also provides exceptional grip and great cushioning.
Tomir Sand is most definitely a shoe for NNormal people who want to do extraordinary things, most importantly without leaving a trace: "your path, no trace".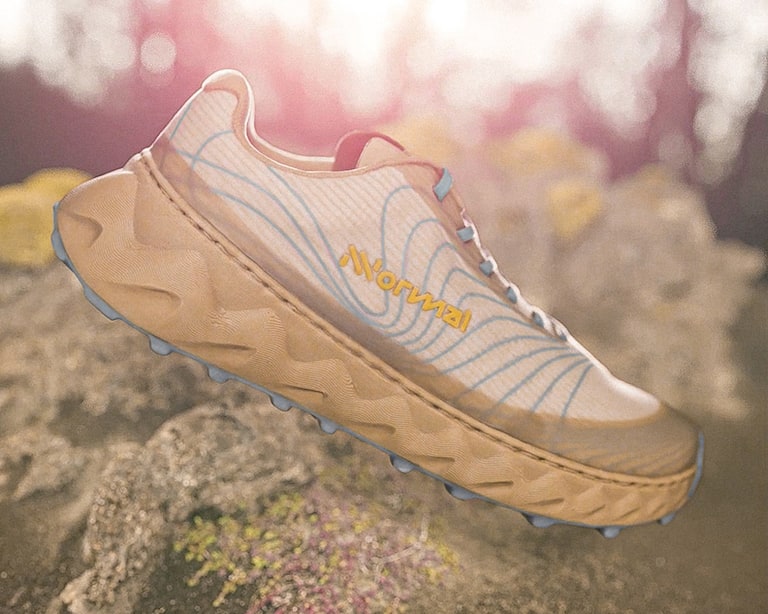 "We wanted to go back to our essence and reflect on why we are passionate about the outdoors. In the end, it all comes down to enjoying nature, without altering it, and challenging one's own abilities"
Job Willemsen
Footwear designer at NNormal