To complete your winter gear, there is NNormal's Apparel line: the race vest with an innovative waterproof back pocket to store valuables or dry clothes; Active Warm trousers for lighter workouts and cold weather activities; and the durable and thermally-insulated Active Warm jacket, which has excellent moisture-wicking properties.
And don't forget the Merino wool long-sleeved T-shirt. Its natural properties optimally absorb odours and moisture, keeping you warm while you take a break or when temperatures plummet. And then there are the socks which are naturally comfortable, quick-drying and breathable, once again thanks to the magic of Merino wool. One of this fabric's main properties is thermoregulation. These garments will always keep your body at a similar temperature, making them perfect for low winter temperatures.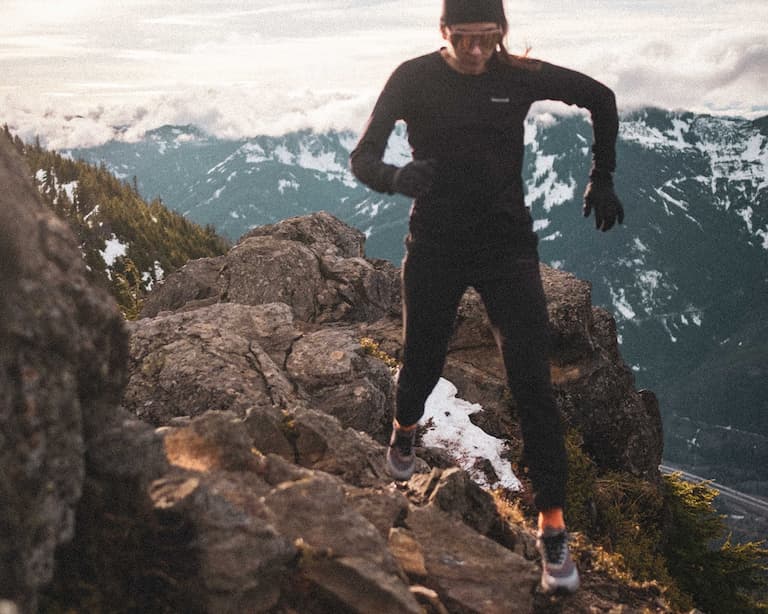 Waterproof technology and Merino Wool are, without a doubt, the perfect companions for your trail running and hiking adventures on the coldest days. Shall we go out?