"No Trace" Program
The "No Trace" Program was born out of NNormal's commitment to people and the planet. The program seeks a solution to the end of life of sport equipment.
The program's first initiative took place at the NNormal stand in Chamonix. A container was provided where used shoes and sport equipment could be left. All this equipment has been sent to Recircled, a company that specialises in fashion and the circular economy. There are different options for each item, from recycling (dividing up the different parts of the products by material) to resale of products that can have a second life.
This was a test run for an initiative that collected around 90 pairs of shoes and will continue in the coming months. For anyone interested in joining the program, it will be available online from October on the NNormal website.
This action was the first grain of sand on a long road in which NNormal will seek not only to promote the responsible use of sport equipment, but also offer end-of-life solutions. The community will thus be encouraged to join the project and together contribute to this transformation of the industry.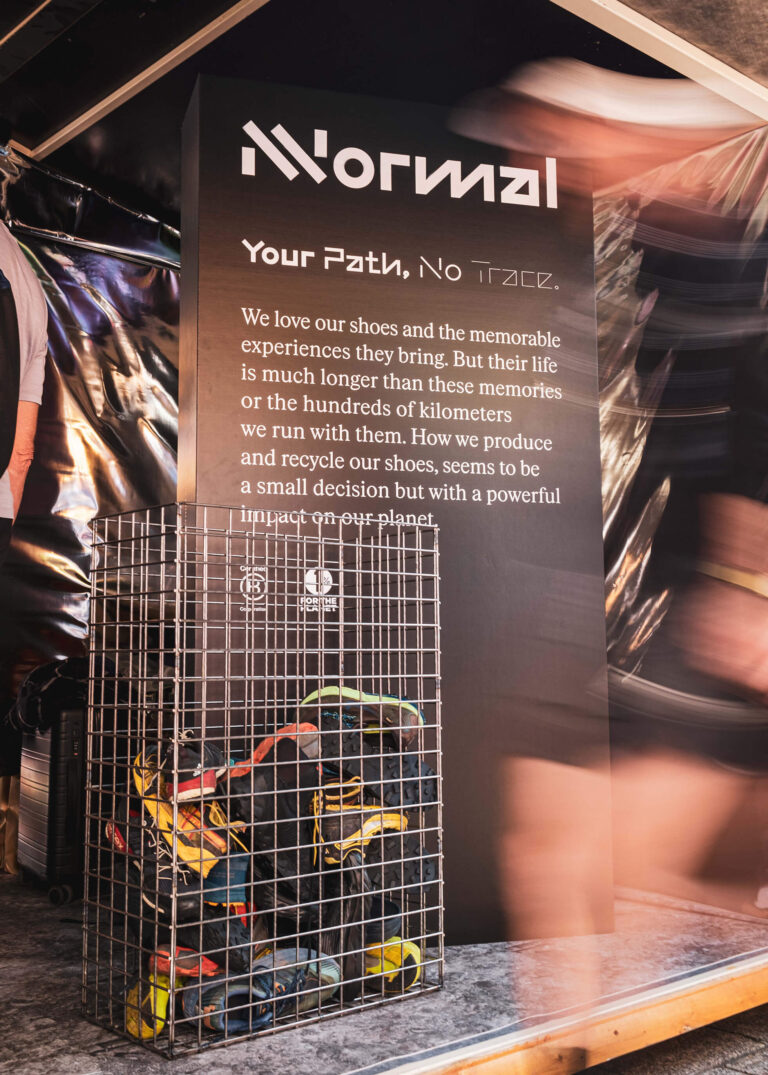 In touch with the community
At Zegama we managed to connect with around 300 users and at Chamonix we added a thousand people to the community. Our Telegram group allowed us to be by your side, providing exclusive content about our products, our athletes and of course, all of you. In total, almost 3,000 messages were sent, mostly in Spanish and English.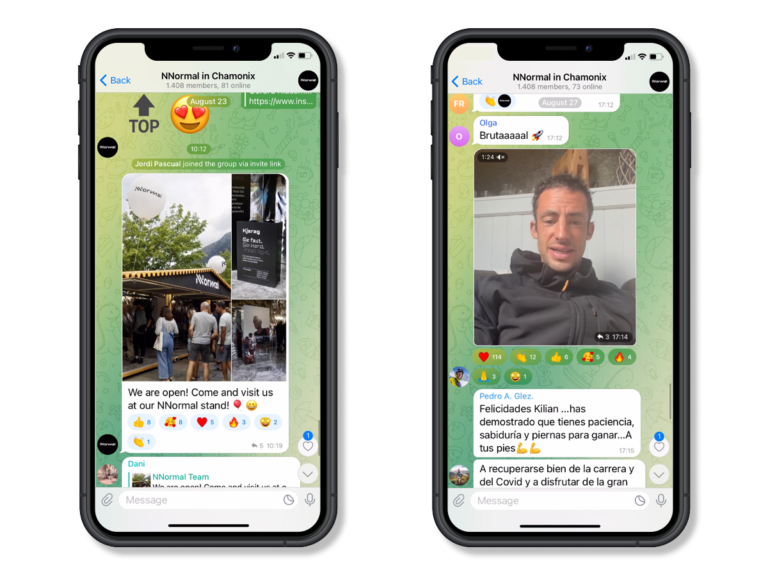 This group will remain active for upcoming races, events and so on. If you would like to join it, it is very easy.
Simply register on the link below.
See you soon!