"My strategy was to run faster during the last 12 kms, which I did thanks to Zegama's amazing atmosphere"
Kilian Jornet
The power of the community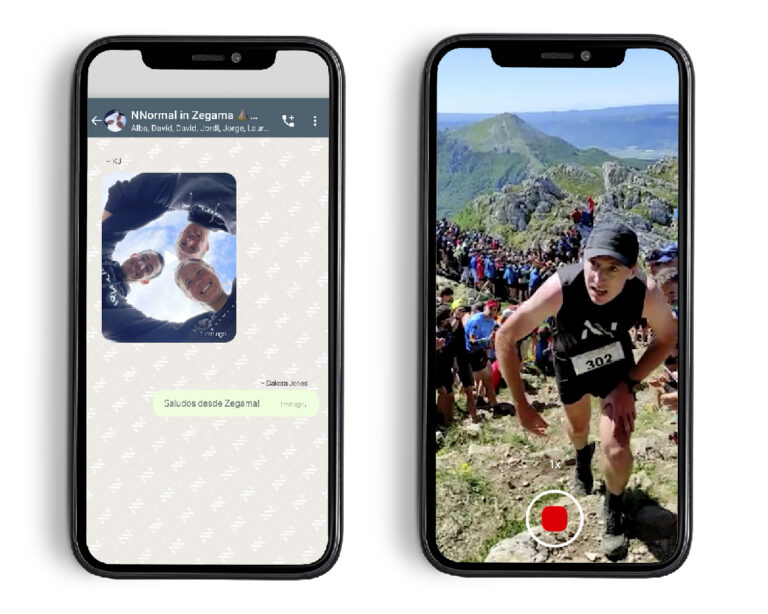 Beyond the results and the races, one of the things that really matters to NNormal is the community. It is you who cheer each runner at Sancti Spiritu, write inspiring messages on social media and support any crazy idea we propose. You are the ones who create this great NNormal community, the ones who make it all possible.
To celebrate you all, an exclusive WhatsApp group was created for community members with the participation of Kilian Jornet, Dakota Jones and Emelie Forsberg, who shared messages, audios and videos on how they were preparing for the race, what they were feeling, their routines and more. This gave us unique insight into their situation and their routines prior to the big Zegama event.
The group kept cheering the athletes on throughout the weekend, with messages like "Good luck from Colombia" "Go NNormal team" "We are following the race from Germany" and "Despite the distance, we are experiencing the race as if we were actually there". The group filled up with videos and photos to make the athletes feel closer to the community than ever before. And after they crossed the finish line, the athletes explained what the race was like and we all celebrated the great results together!
Because... Zegama is Zegama, right?
A great shared experience
"It was hard, but I enjoyed it more than ever"
Emelie Forsberg
An exclusive gift for the community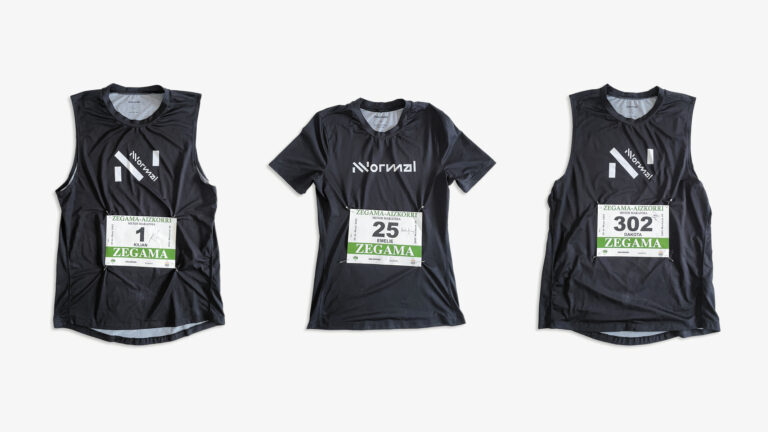 And remember! Among all those who subscribed to our community, we are randomly choosing a winner to receive one of the T-shirts that Emelie, Dakota or Kilian wore during Zegama, with their signed bib number! So if you haven't subscribed yet, do so now!
You have until midnight on 12 June to sign up for the drawing and qualify for the prize. We will announce the winner on 13 June.
"Zegama is unique.
The support from all the people was amazing"
Dakota Jones